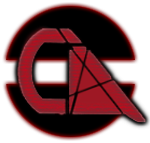 Welcome to the Alliance Codex

Edit
The Corporate Alliance welcomes you to the Alliance Codex, the central information hub for Alliance Members. Stored in this Codex is everything you would ever need to know for your missions about the galaxy and those that inhabit it. The Codex is constantly updated, so feel free to count on the information found here as true. If you see an error or out of date information, please contact the Chief Magistrate.
Categories
Edit
General
People
Factions
Ships
Stations
Items
Droids
Vehicles
Planets
Systems

Awards

 
Corporate Alliance Leadership
Office of the Chief Magistrate
Office of the Vice-Magistrate
Office of the Tribune
Alliance Directorate
 
Alliance Ministries
Ministry of Defence
Ministry of the Interior
Ministry of State
Alliance Fleet Information
Edit
Ad blocker interference detected!
Wikia is a free-to-use site that makes money from advertising. We have a modified experience for viewers using ad blockers

Wikia is not accessible if you've made further modifications. Remove the custom ad blocker rule(s) and the page will load as expected.